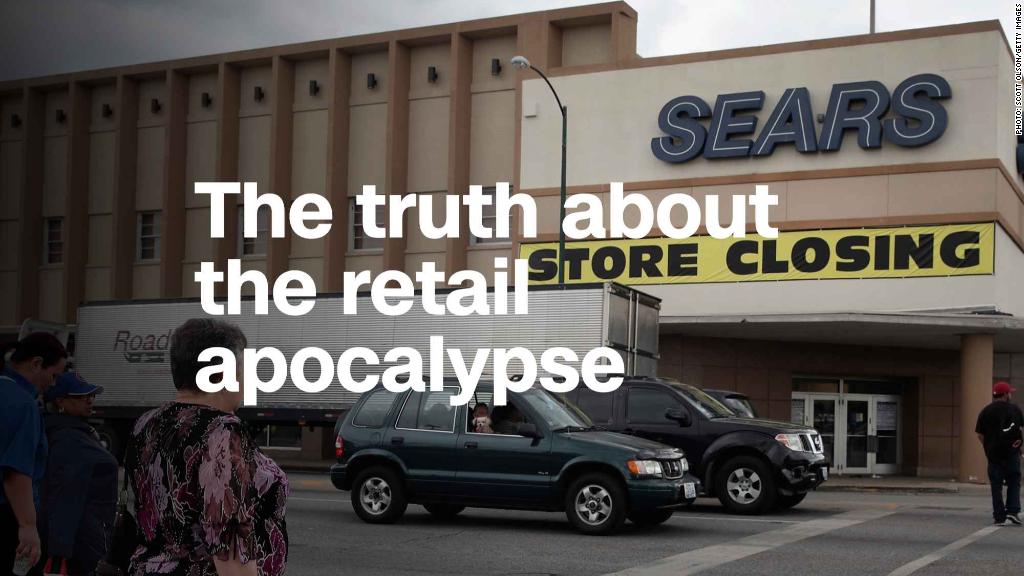 Target rode a red hot US economy and a revamped strategy to its best quarter in more than a decade.
The company on Wednesday reported that sales at stores open for at least a year increased 6.5%, the fastest pace since 2005.
"We're currently benefiting from a very strong consumer environment, perhaps the strongest I've seen in my career," CEO Brian Cornell told analysts.
Shoppers flooded into Target stores for clothes, toys, electronics, and home goods last quarter. Foot traffic hit its highest rate since the company began reporting the figure in 2008.
"Consumers continue to vote with their footsteps," Cornell said, highlighting the importance of physical stores in retail despite growth in online shopping.
Target's report blew past Wall Street's expectations: Shares of Target (TGT) rallied 6% during morning trading to an all-time high.
The company raised its full-year outlook, reflecting confidence that it will continue to benefit from shoppers spending more during the back-to-school season and into the winter holidays.
Strategy shift
Target's stock has rallied 47% in the past year, the result of a new plan Cornell laid out in early 2017 after a disappointing holiday shopping season.
Target told investors it would spend $7 billion to redesign stores to improve customers' shopping experiences, extend its exclusive brands, and lower prices on items. It's also opening smaller stores in big cities like New York and near college campuses.
It also developed a plan to compete for shoppers buying more online.
Target's moves, including purchasing Shipt last year to speed up same-day delivery, have helped it remain competitive against Amazon (AMZN) and brick-and-mortar rivals Walmart (WMT) and Kroger (KR), which are both refocusing their efforts.
Shipt's member base tripled during the last year, and customers spend up to three times more when they order off the platform than shop in stores.
Target's digital sales grew 41% last quarter compared to the same time last year. Target has tried to separate itself from competitors by expanding "Drive Up," a pickup service that allows customers to pre-order from stores and have employees help load them into their cars.
Wall Street was willing to ignore the hit to Target's profit margin last quarter from all of its investments and the high costs of online shipping.
Retail strength
Target's same-store sales growth outpaced rival Walmart, which reported a 4.5% rise last week. Walmart said that number was its best in a decade.
Some analysts had worried Walmart's strength would take away from Target, but low unemployment, a jolt from tax cuts, and healthy spending on everything from clothes to furniture mean American shoppers are flush with enough cash to spend at both big box stores.
"There are macroeconomic tailwinds that can be exploited by the strongest, most financially flexible retailers that are hitting on all cylinders, with Target definitely in that class," Moody's lead retail analyst Charlie O'Shea said in an email.
Target is getting a boost by taking shoppers from competitors that have collapsed over the past several months, including Bon-Ton and Toys 'R' Us.
Target has expanded its toy and kids' clothes offerings to capture former Toys and Babies 'R' Us customers. A top executive on the call noted the "unique market share opportunity" the closures created for Target.
A string of other retailers are benefiting from struggles at J.C. Penney (JCP) and Sears' (SHLD), too.
Department stores such as Kohl's (KSS), Nordstrom (JWN), and Macy's (M) posted stellar same-store sales growth this quarter. On Tuesday, TJX (TJX) reported a 7% rise in its division that includes TJMaxx and Marshalls on Tuesday, while Urban Outfitters (URBN) said it had a record period.
Target sees a major opportunity to catch shoppers' attention by adding more than a dozen of its own brands, which offer higher margins than selling other companies' stuff. In recent months, it has launched Heyday, its first electronics brand, and new clothing lines for men and women.
"We think these collections are well put together and nicely targeted at different types of shopper needs," GlobalData Retail analyst Neil Saunders said in an email.
That's hurting Target's longtime partners though: Hanesbrands (HBI), the parent of Champion, plunged earlier this month after the company said Target was phasing out the C9 by Champion exclusive line.
CNNMoney (New York) First published August 22, 2018: 6:43 AM ET